Neuropathy Treatment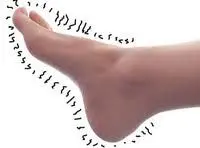 Neuropathy is a an abnormal and degenerative condition of the nervous system.
There are two type of Neuropathy: Diffuse Neuropathy and Peripheral Neuropathy, which affect the hands and feet, and Autonomic Neuropathy, which affect the organs.
Symptoms of Peripheral Neuropathy include numbness, tingling, burning or pricking sensations, sharp pains or cramps, extreme sensitivity to touch and loss of balance or coordination. Most of these symptoms are worse at night. A main contributor to neuropathy issues is diet. Our Transitions for Health program addresses these nutritional issues to heal the body from the inside.
Call us today to schedule a complimentary consultation! 707.445.2570